The Cité of Carcassonne with children
There's no shortage of tours and activities to arouse the curiosity of our dear little explorers in the alleyways of the medieval town. Cobblestone streets, ancient dwellings and a medieval feel that children are sure to love! Here's our selection of activities and tours with English-speaking guides!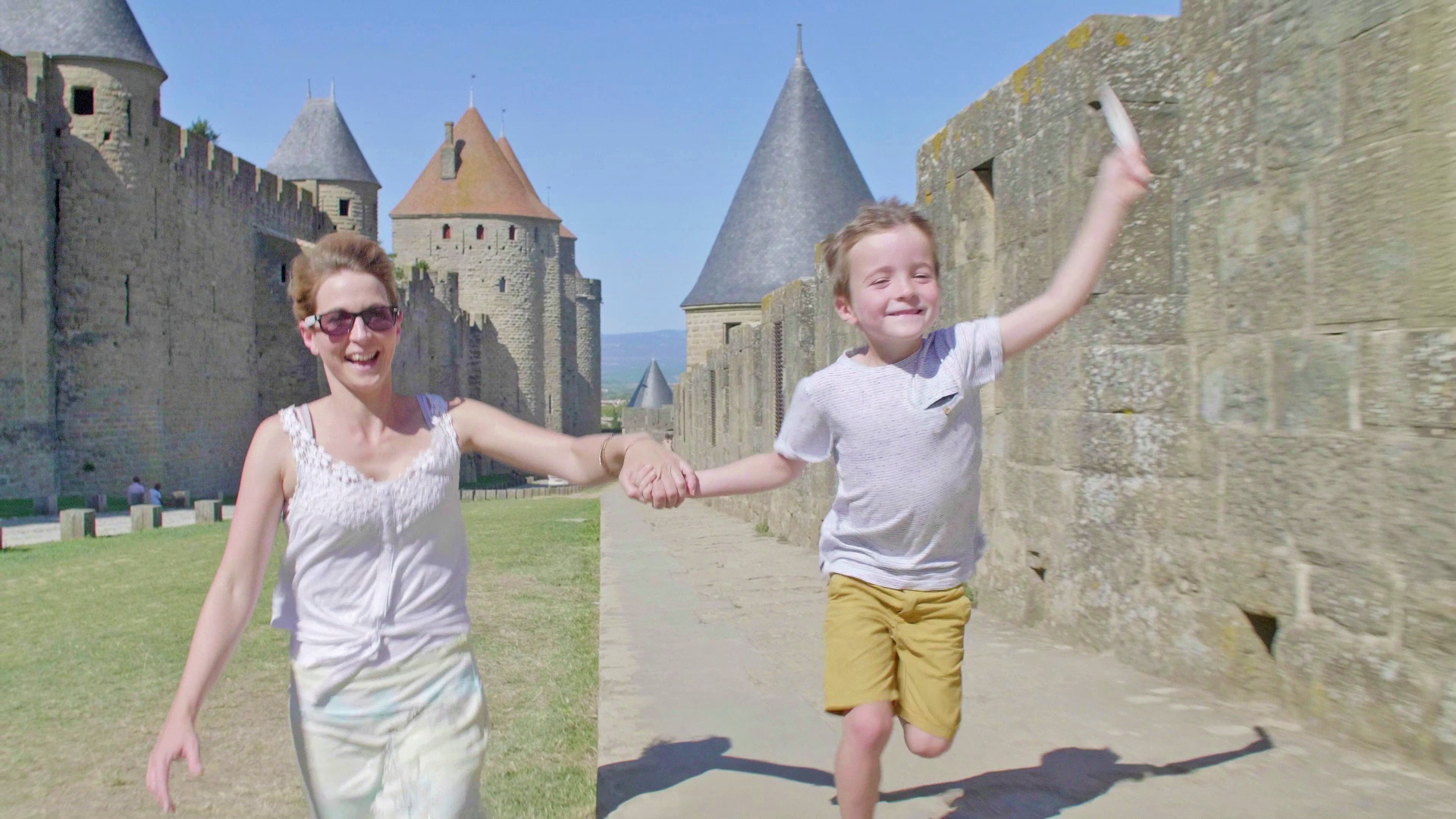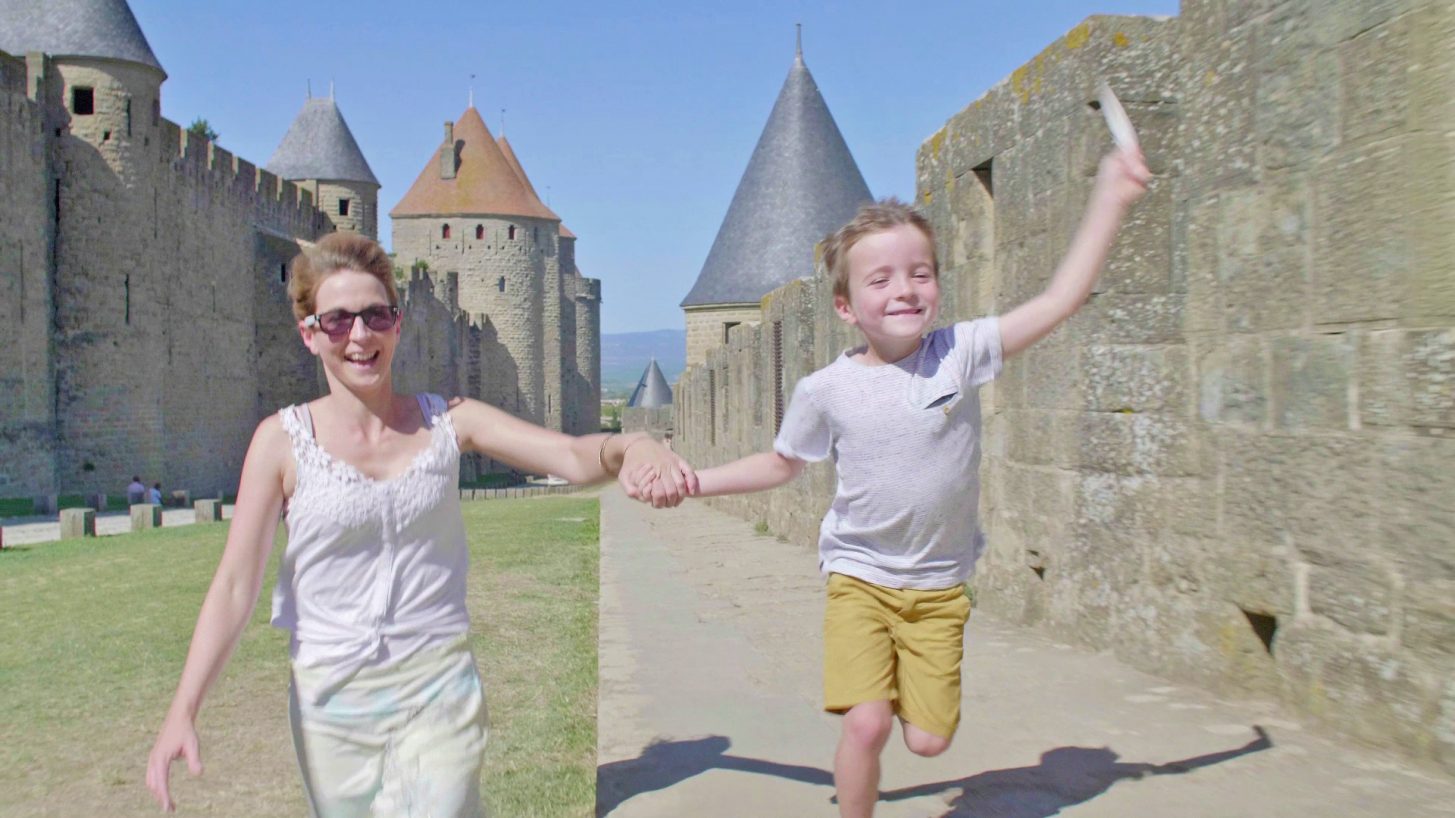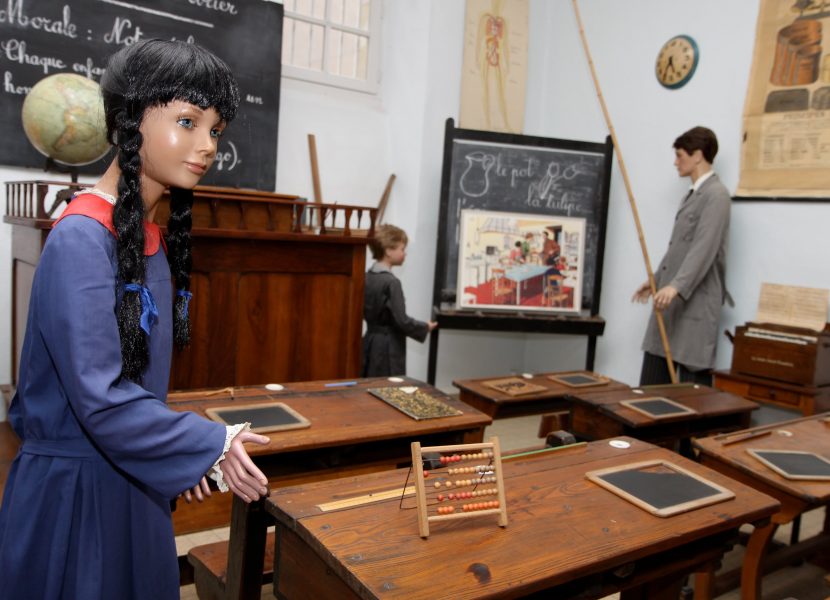 This small museum occupying the Citadel's old school presents French schools of the olden days (early 20th century), the ones our grandparents knew!
You can even learn to write with a quill.
02 The little Citadel train
Take a history tour on the Citadel's little train for a picturesque ride exploring the entire defence system of the fortress: towers, watchtowers, posterns, brattices, machicolations, etc. This tour will surprise you, and is long enough to ensure the children don't find time to get bored!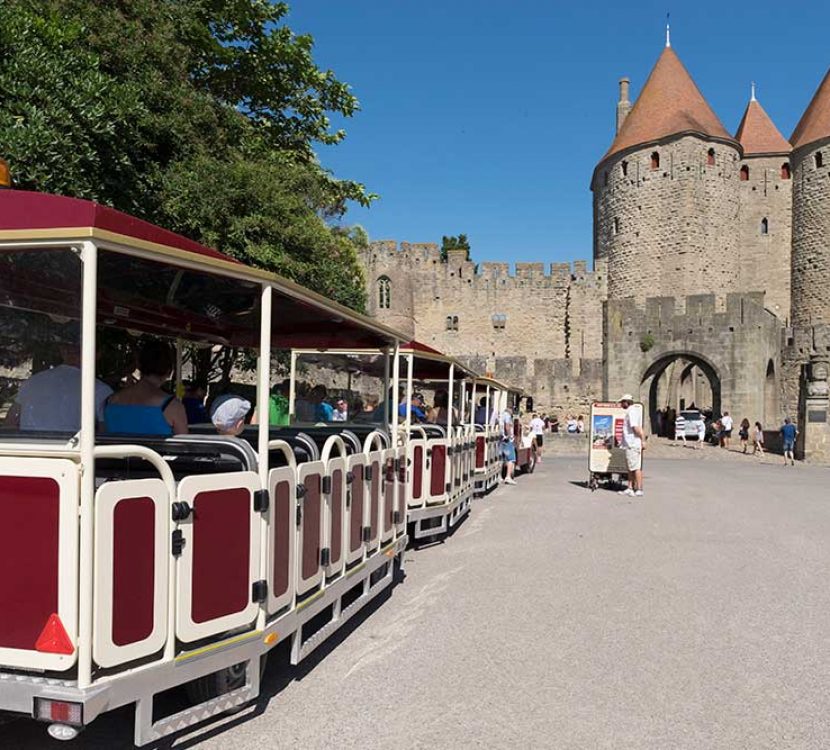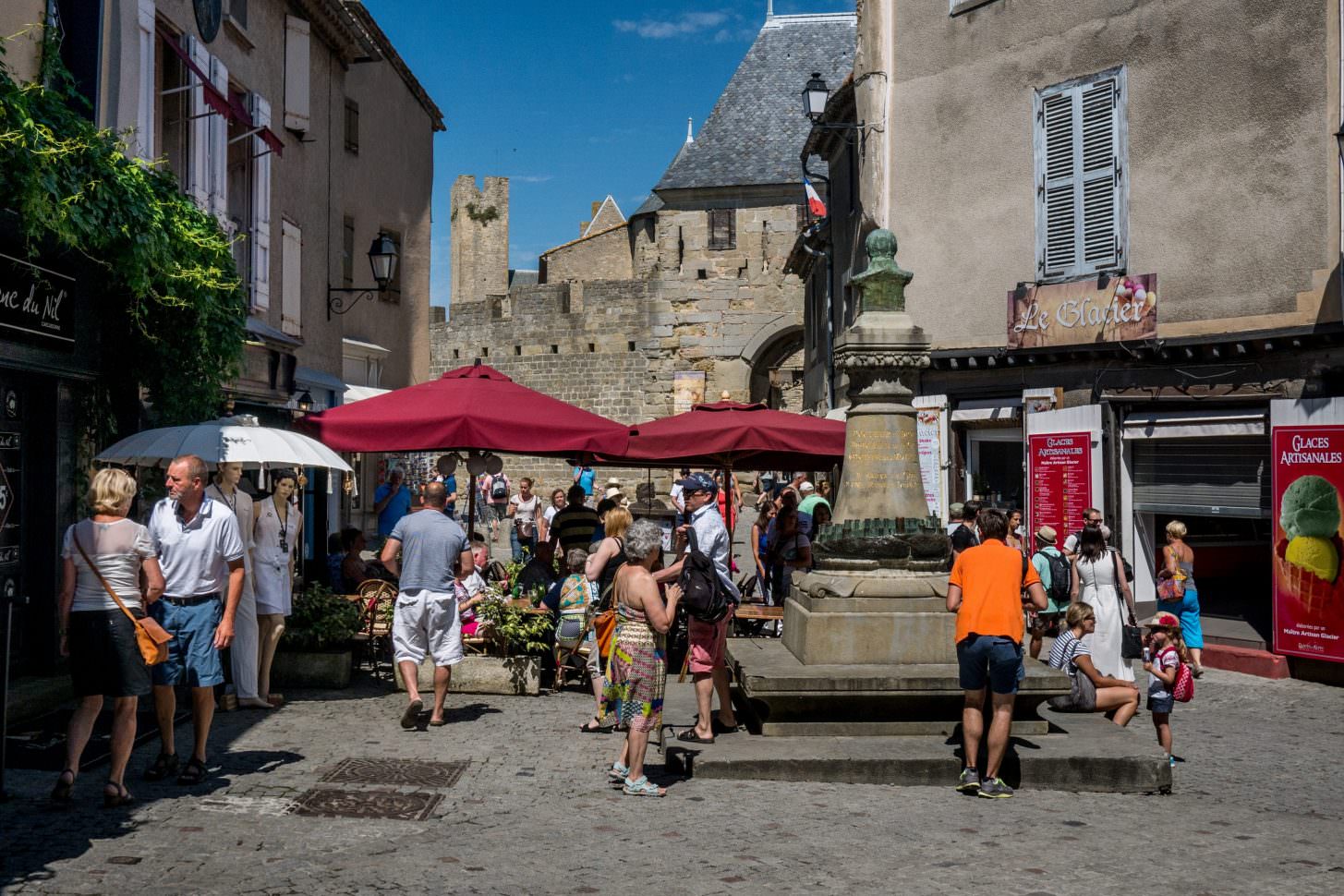 A fabulous treasure is said to be concealed in the Cité of Carcassonne. A reward will be given to whoever decodes the magic formula that protects it! A family activity guided by a box which is available from Carcassonne's Tourist Offices. Ask for the box in English version!
Next to the Castle of Carcassonne, visit one of the Cité's old houses to experience some very strange phenomena. About fifteen rooms' worth of frights and shivers down the spine. Will you come out unscathed? The ghosts that haunt this dwelling are not very forgiving, except with children of course!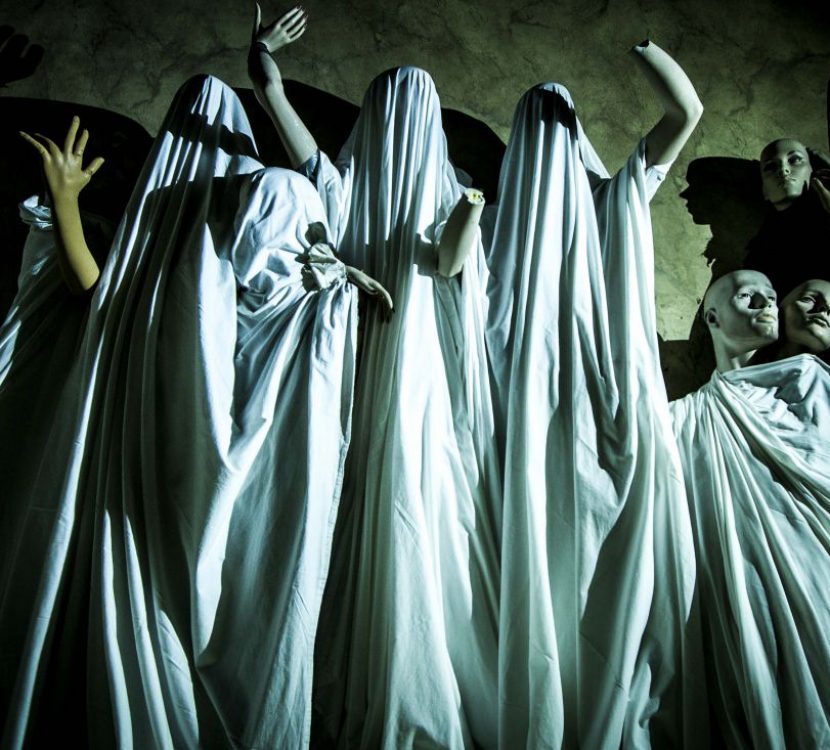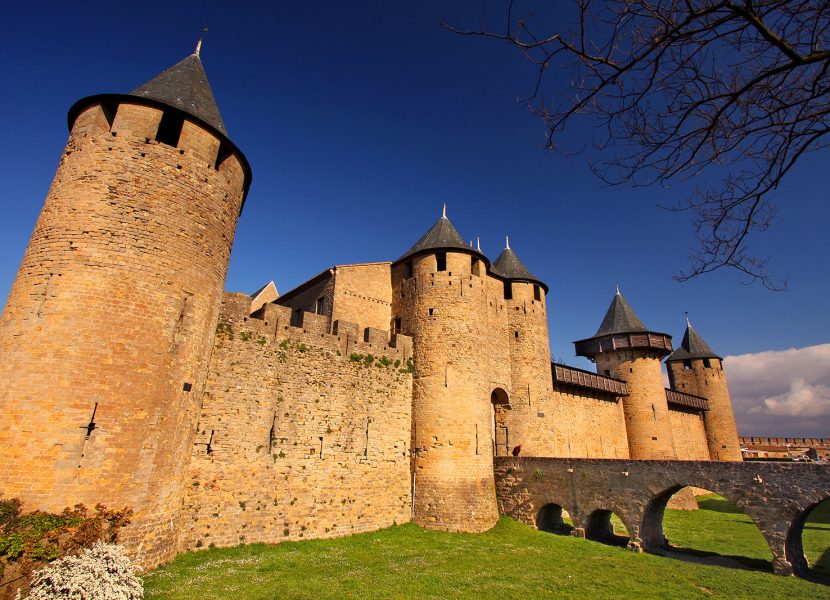 An authentic fortress to visit with the family. This tour is ideal for children from the age of 8 or 9 years who like castles and stories about knights…
A little further away. Family excursions beyond the Citadel
01 The Canal du Midi in the Lower Town
In the Bastide Saint Louis, you can follow the Canal du Midi on foot or by bike (it's flat and the cycling is easy), or take a mini-cruise on one of the canal boats.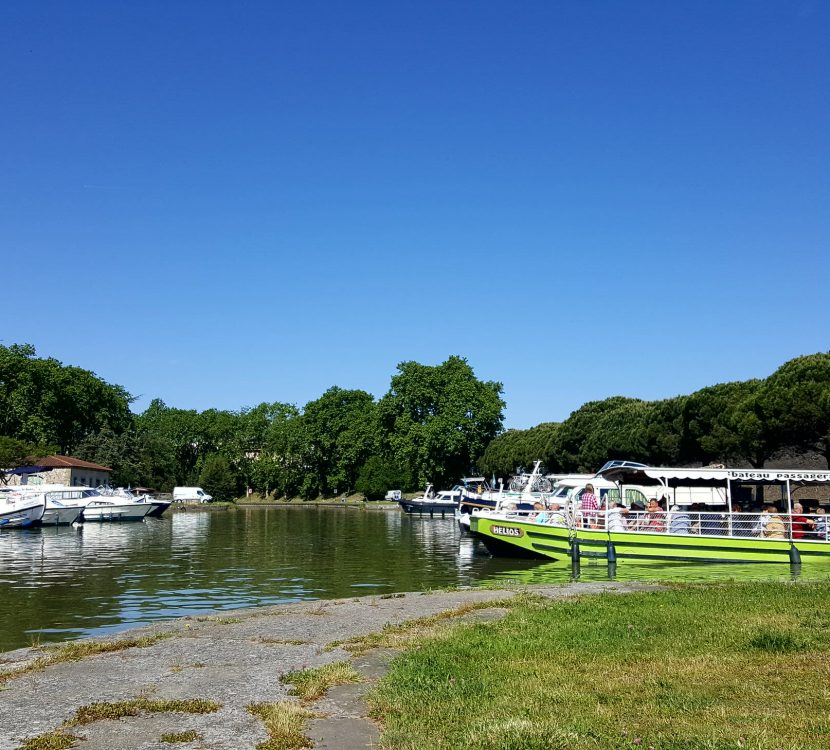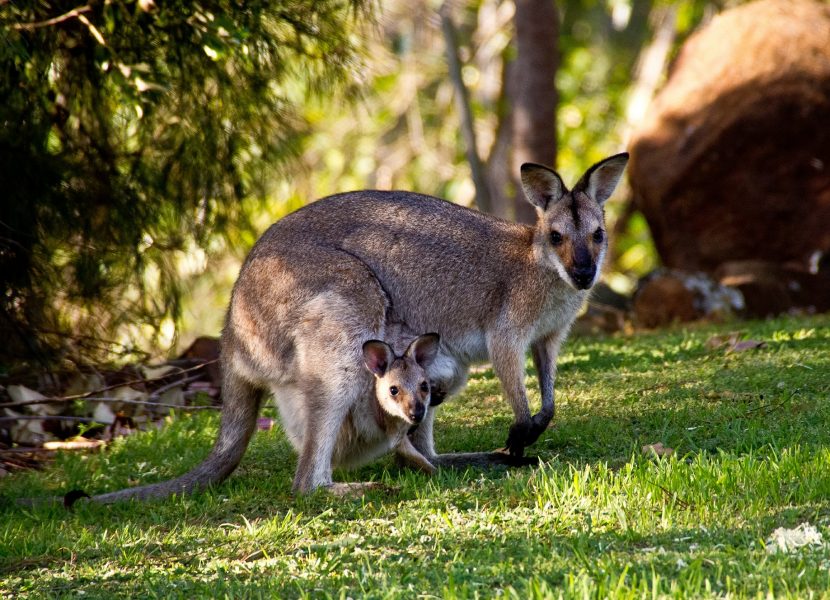 Close to the Medieval Citadel, this theme park devoted to Australia offers an exotic adventure in the land of kangaroos, gold hunters and Aborigines.
To let off steam near Carcassonne!
You can walk, swim or just have fun at the designated beaches.
Or there's O2 Aventure, a treetop adventure trail.
The Aqua Viva park features a floating inflatable play course.
There's also a waterski machine.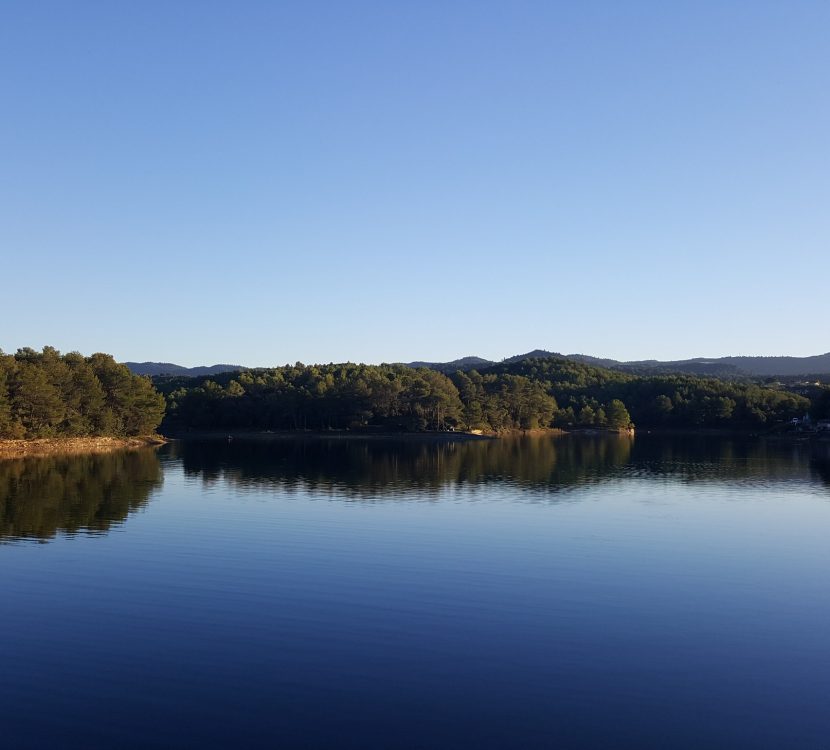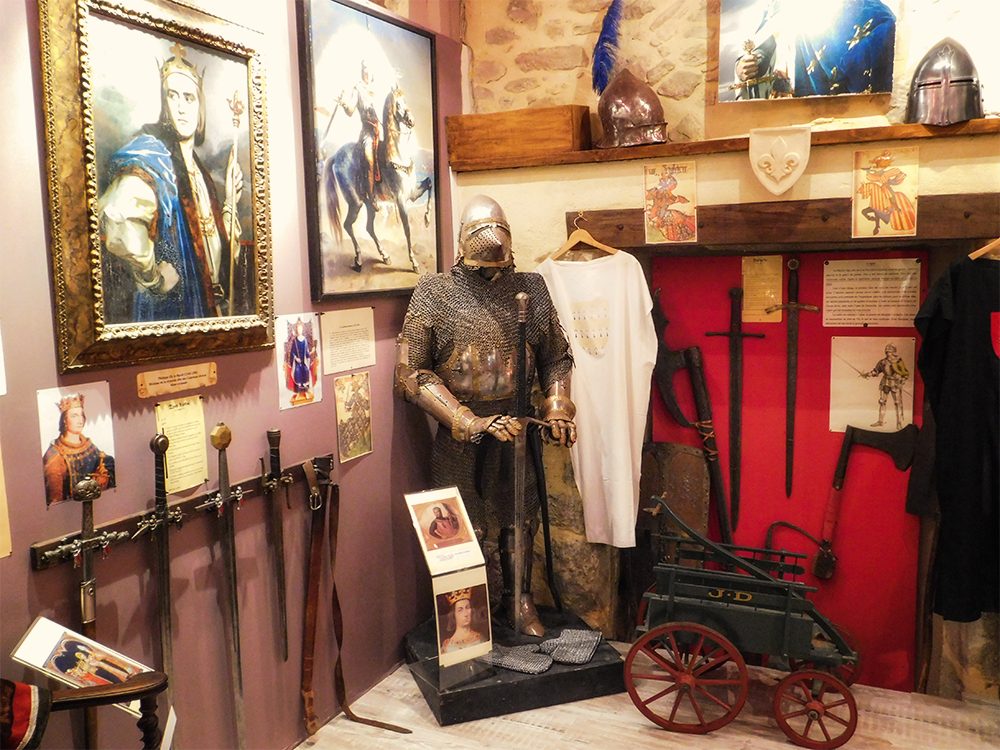 04 The Musée de la Chevalerie at Villesèquelande
This museum is located 11 km (20 minutes) from Carcassonne and proposes an interactive tour for children and adults as well as an exhibition on the Middle Ages featuring weaponry and the art of illumination. Find our Top 5 Activities to do with children" in the department of Aude.