6 Lovely Seaside Villages
Let's explore Aude's magical Mediterranean villages. Get off the beaten track and hit the shore and lakes to visit an unspoilt and unassuming coastline with fishing villages and little resorts oozing age-old charm.
If you're looking for a bit of peace, you've come to the right place!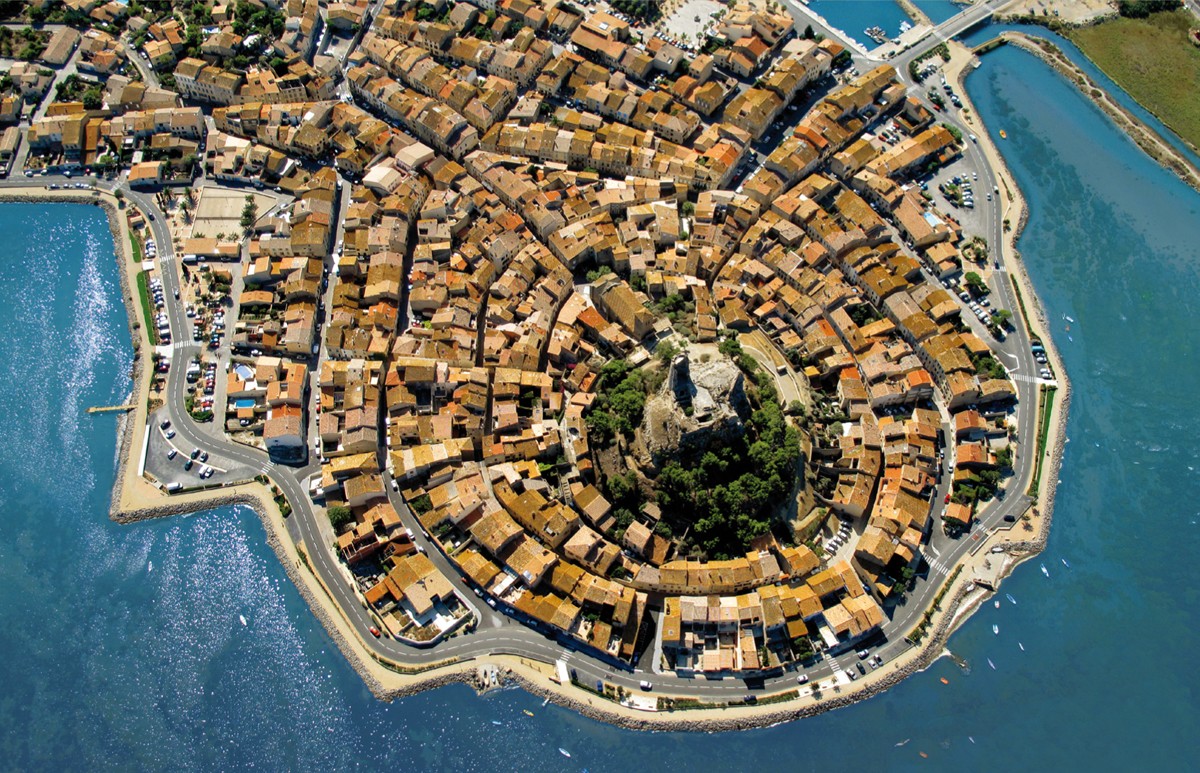 01Ayrolle Lake in Gruissan
Étang de l'Ayrolle and its "village" lie at the end of the salt marsh road. Calling it a village is a bit much as there are only fifteen little houses and huts snuggled around a tiny port by the lake. It's a proper "fishing village" where fishermen sell their catch and talk the trade. It's a slice of the great outdoors where you can have a walk and snap some stunning shots or buy fresh fish (get there early)!
Do you want to experience the real France? This is the place for you! But please respect the people working here and the surrounding nature!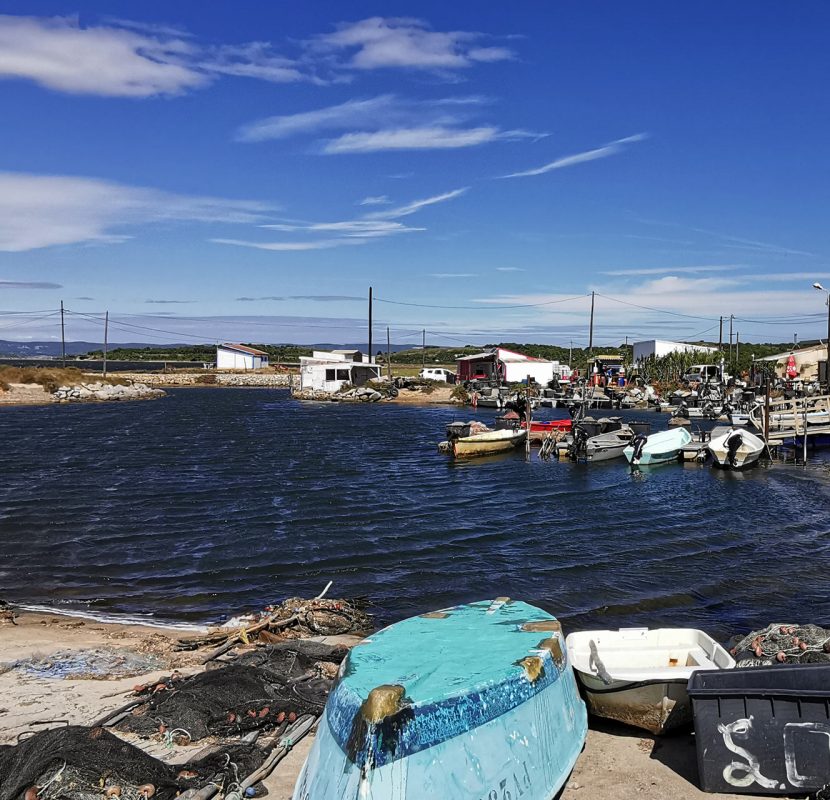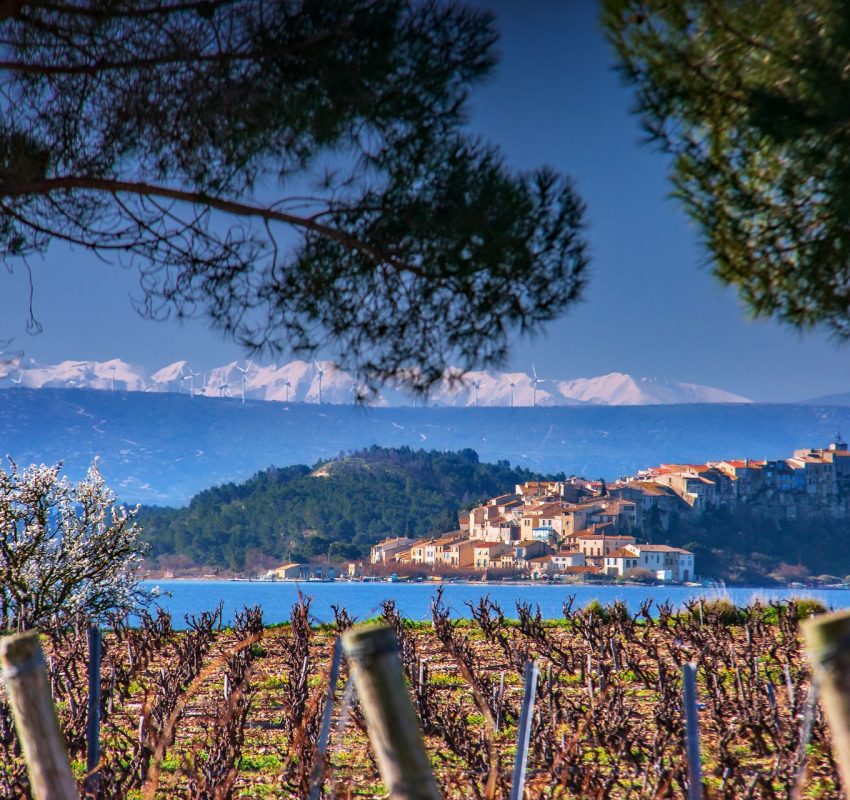 Picture a village perched on a rock overlooking the lagoon, little lanes and squares which you'll love strolling around and soaking up its magical history: the 11th century sundial, square and fountain, medieval Saint Martin Church, art galleries and more. Head to the city walls' belvedere to feast your eyes on one of the best views in the region and drink in the lakes, Canigou and Pyrenees in the distance. Bages is a small village home to vine growers, artisans and fishermen and is famous for fishing eels which are cooked in stews and served in local restaurants.
It was originally a fishing hamlet with reed huts ("cabanes" meaning huts). Now Les Cabanes is a little village deep in unspoilt and protected nature. If you love nature and relaxation, then this is the place for you with miles of untamed beaches and the nearby Etang de Pissevache lake.
There's also a little marina near the mouth of the Aude River where you can go on boat trips or fishing.
You don't just stumble upon Les Cabanes de Fleury. The road doesn't go much further but you won't regret following it to the end…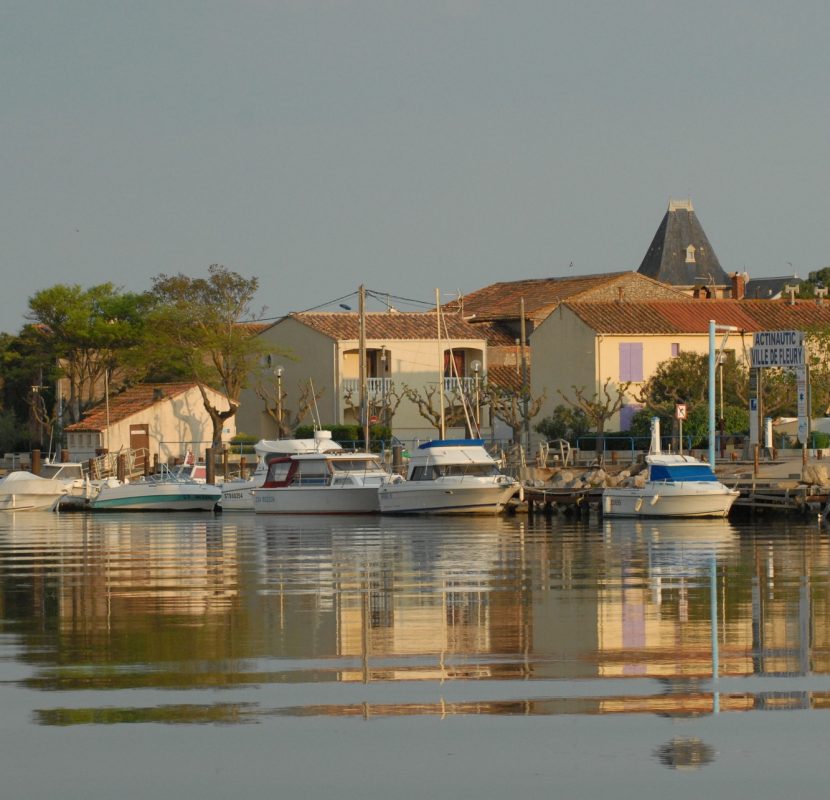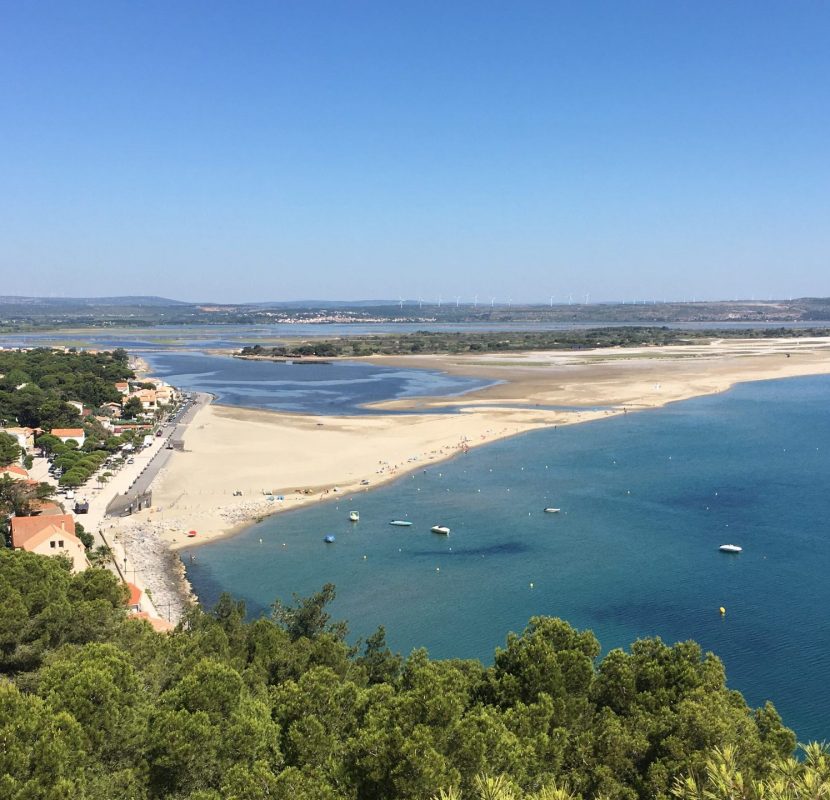 La Franqui is of course the sprawling Plage des Coussoules, the ultimate water sports beach for kitesurfers and windsurfers from all over the world.
But La Franqui is first and foremost the oldest sea resort on the Languedoc coastline, nestled in a pine forest at the foot of the lofty Leucate white cliff. Its retro style and villas hidden behind pine trees give it an irresistible appeal. If you're looking for a retro vibe then this is the place for you! Stairs at the bottom of La Franqui lead to the top of the cliff where you can bask in fabulous views. A path takes you to the legendary Rocher de La Sorcière (Witch's Rock) and you can walk to Leucate Village or Leucate Plage if you've got good shoes on!
You can still see remnants of La Palme's heyday: ancient fortified gates, barbican, drawbridge, clock tower. You're in for some lovely walks in this classic Languedoc village a stone's throw from the lakes and Mediterranean. Whilst you're walking, keep an eye out for "capitelle" drystone huts and Saint Pancrace Chapel deep in the beautiful untamed garrigues.
Étang de La Palme is a popular lake for migratory birds who come here to nest. Bring your binoculars so you don't disturb them. La Palme is also home to Plage du Rouet, one of the wildest beaches in Aude, and the brightly coloured salt marshes, one of the biggest salt production sites in Aude.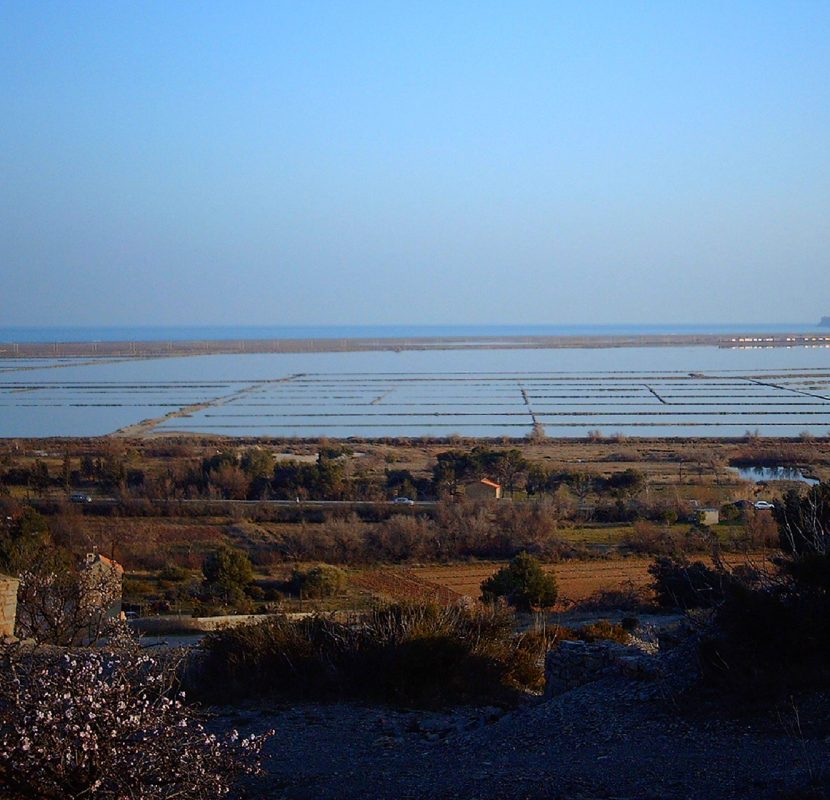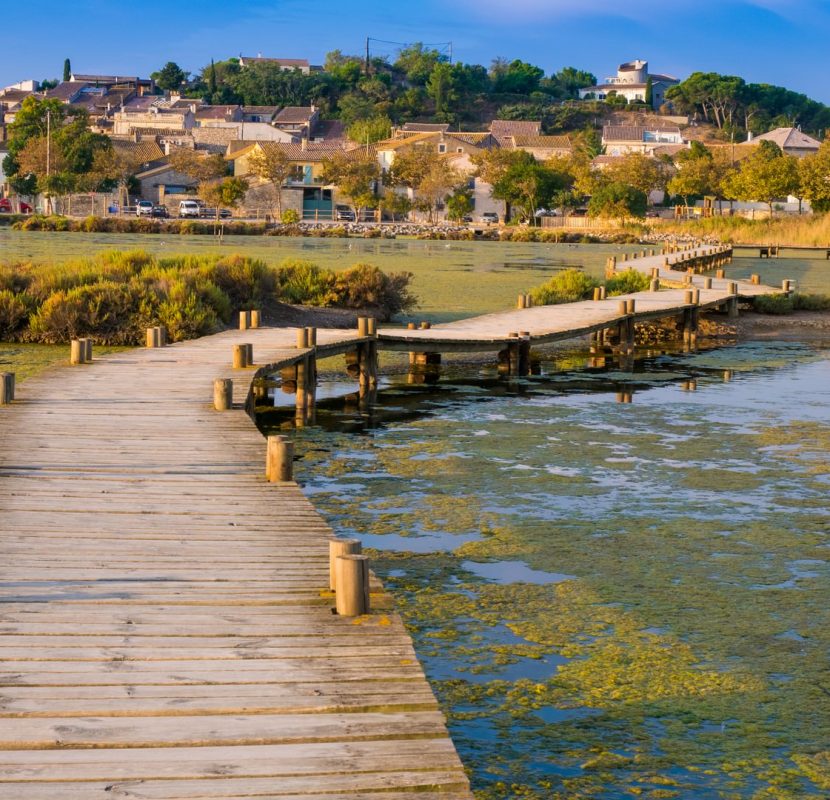 Peyriac isn't on the Mediterranean but a couple of miles inland on the lakes lining the shore. It's a great place for a wander with its lively village square, streets that still bear the Templar Cross, little art galleries and former winemaker houses. A small archaeology museum presents its past from Prehistory to Roman times.
The pontoons over the former salt marshes are great spots to soak up the incredible landscapes and get up close to nature and the local flora and fauna. A peaceful and relaxing place! The little lakeside paths lead to the Doul beaches where you can take a dip in very salty water. There's also a little port where fishing boats are moored.