On a romantic weekend, sun shining in a bright blue sky, head for Fontfroide Abbey. Surrounded by grape vines, this sumptuous building nestles against a lush green backdrop. Inside, time seems to stand still…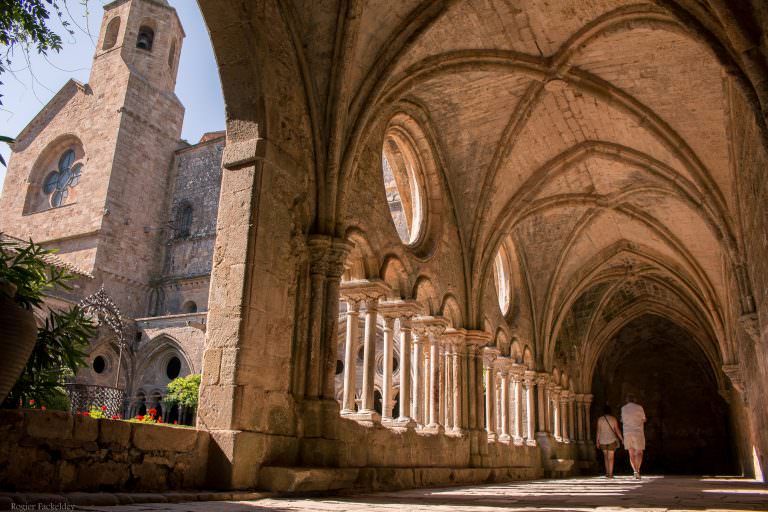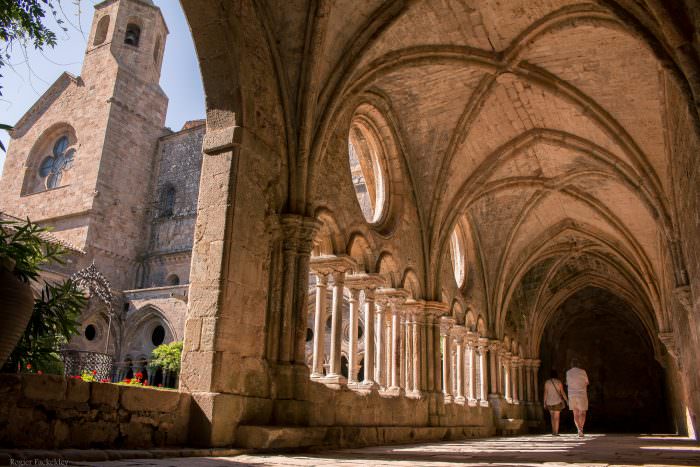 Olivia, our passionate guide with contagious enthusiasm, plunges us into an atmosphere of authenticity and spiritual serenity. This Cistercian masterpiece of over 1,000 years of age has retained every bit of its soul! It is bewitching!
We leave the guide and continue at our own pace to explore the gardens.