Standing on the river's right bank, the castle has towered over the lower town since the 14th century. The entrance to the square-shaped castle was via a majestic gate tower of several storeys. It was the administrative headquarters of the Archbishops of Narbonne, who sometimes resided there. First destroyed during the Franco-Aragonese wars, it was later levelled and transformed into an artillery battery.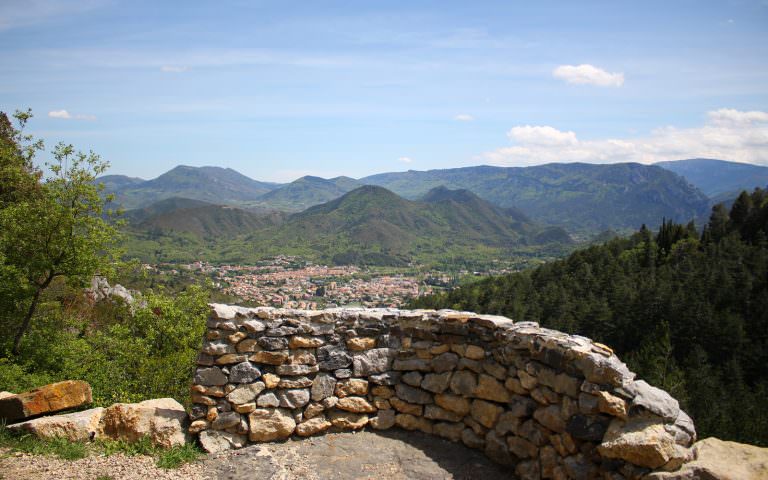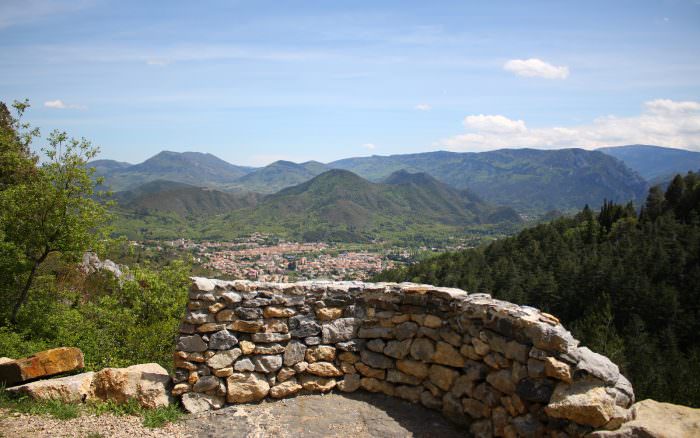 After being used as a stone quarry for the construction of new buildings, it became an excavation site on three different occasions, before work began to restore it.
Nowadays, the top of the castle offers beautiful views of the town and the surrounding mountains.