A colourful line-up of shacks...
Christophe is a fisherman…
He gentle rides up the channel and moors outside his hut.
Whistling, he waves to us as he unloads his oysters…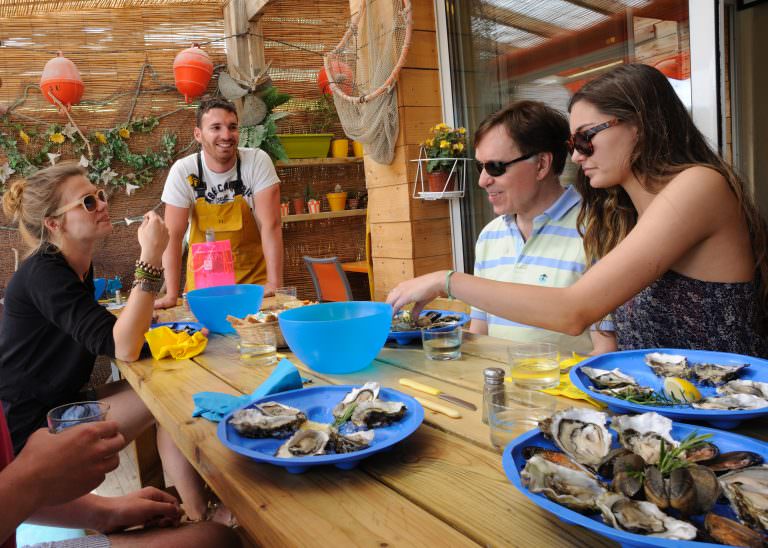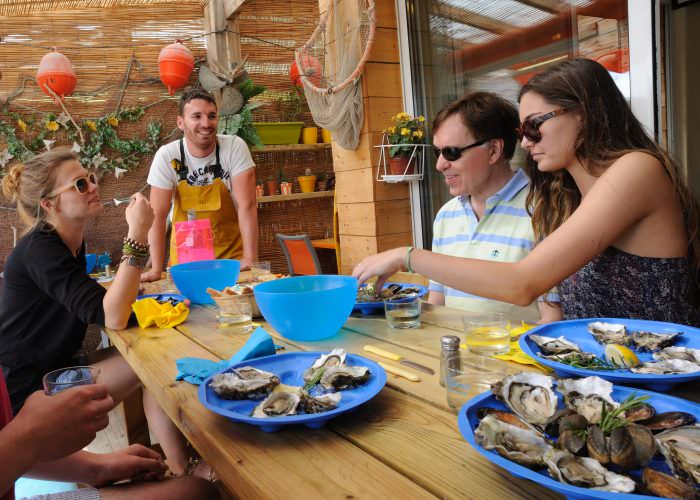 The rows of huts are typical of the area.
The terraces are colourfully decorated with fishing nets, driftwood, old buoys, parasols and piles of oyster shells…
All part of the authentic charm!!!