MUSÉE DU QUERCORB
PUIVERT
Description
The Quercorb Museum, with its attractive displays, allows you to discover this fascinating little region. Visual and sound exhibits recreate everyday life in Quercorb at the beginning of the 20th century. The "instrumentarium" is resonant with music and displays nine musical instruments of the middle ages that have been reconstructed on the model of the sculptures of musicians in Puivert Castle. You can use headphones to listen to 9 Occitan troubadour "cansos" while you follow the words and medieval music reconstructed on goatskin parchment. In the museum orchard there are displays including a still and a collection of objects related to harvesting fruit and processing it into fruit brand.
Spoken languages : English, Spanish
News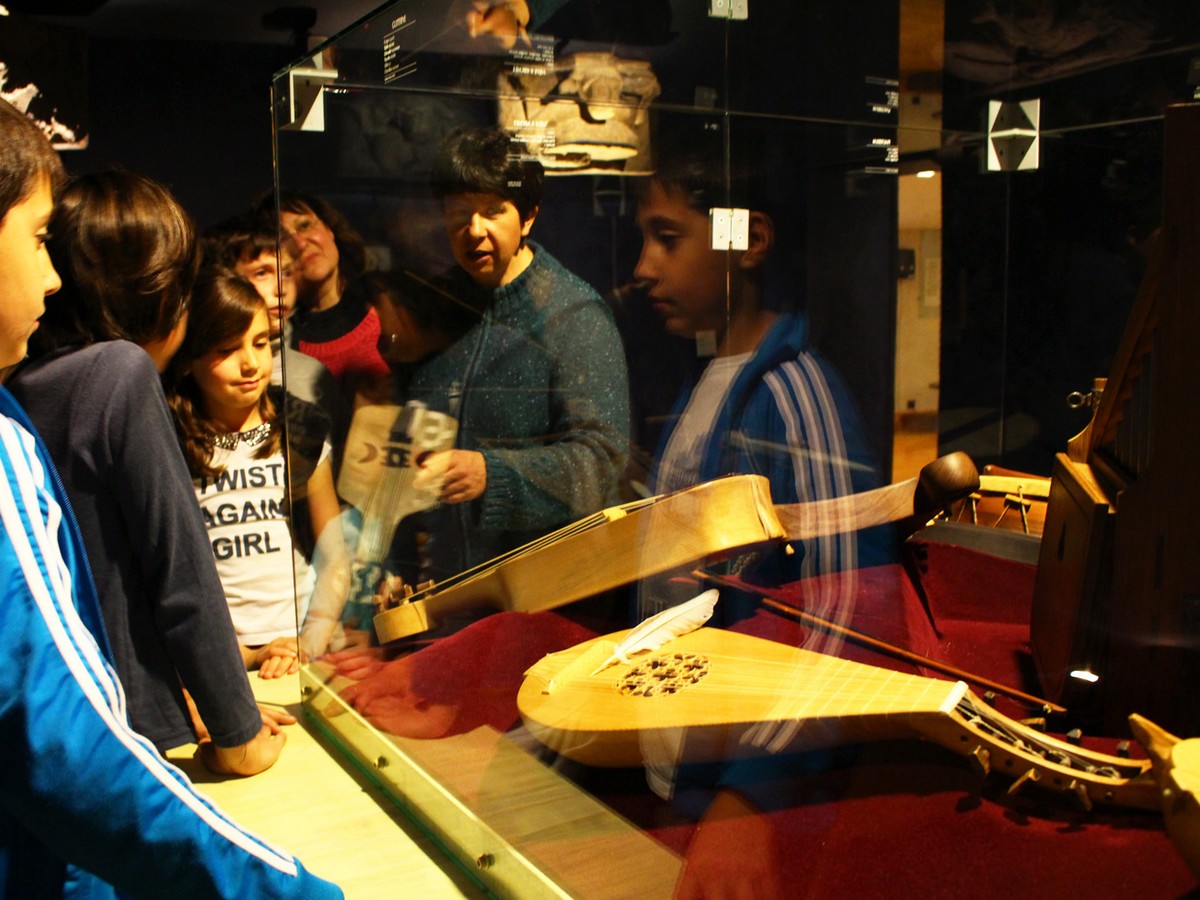 From April 10, 2022 to September 19, 2022
Découvrez le programme de la Saison 2022…
Cette année, nous fêtons les 30 ans du musée.
Animations, ateliers, concerts, conférences…
…il y en aura pour tous les goûts et tous les publics.
Et c'est gratuit !
Opening
From July 14, 2022 to August 21, 2022
From August 22, 2022 to September 25, 2022
Prices
Adult full rate : from 5,00€
Rate for children : from 2,00€
Group rate/adult : from 4,00€
Group rate/child : from 2,00€
Payment
Credit card
Cheques and postal orders (F)
Holiday vouchers (F)
Cash
Money transfers
Equipement & services
Activities with a specific theme
Workshop for adults
Workshop for children
Conferences
Temporary exhibitions
Shop
Reviews
Location
16 rue Barry du Lion
11230 PUIVERT
Lat. 42° 55′ 11.82″ – Lon. 2° 2′ 51.41″

Route & access