OUSTAL ANNE DE JOYEUSE
LIMOUX
Description
The winegrowers of Cave Anne de Joyeuse, well aware of the outstanding quality of their terroir, planted their first vine stock here in 1972, with Merlot, Cabernet, Sauvignon and Chardonnay varieties. Rewarded for their efforts, they invite you to their cellars to taste a wide range of wines from the Limoux Rouge and Limoux Blanc AOCs, as well as some varietal wines.
Spoken languages : English, Spanish


News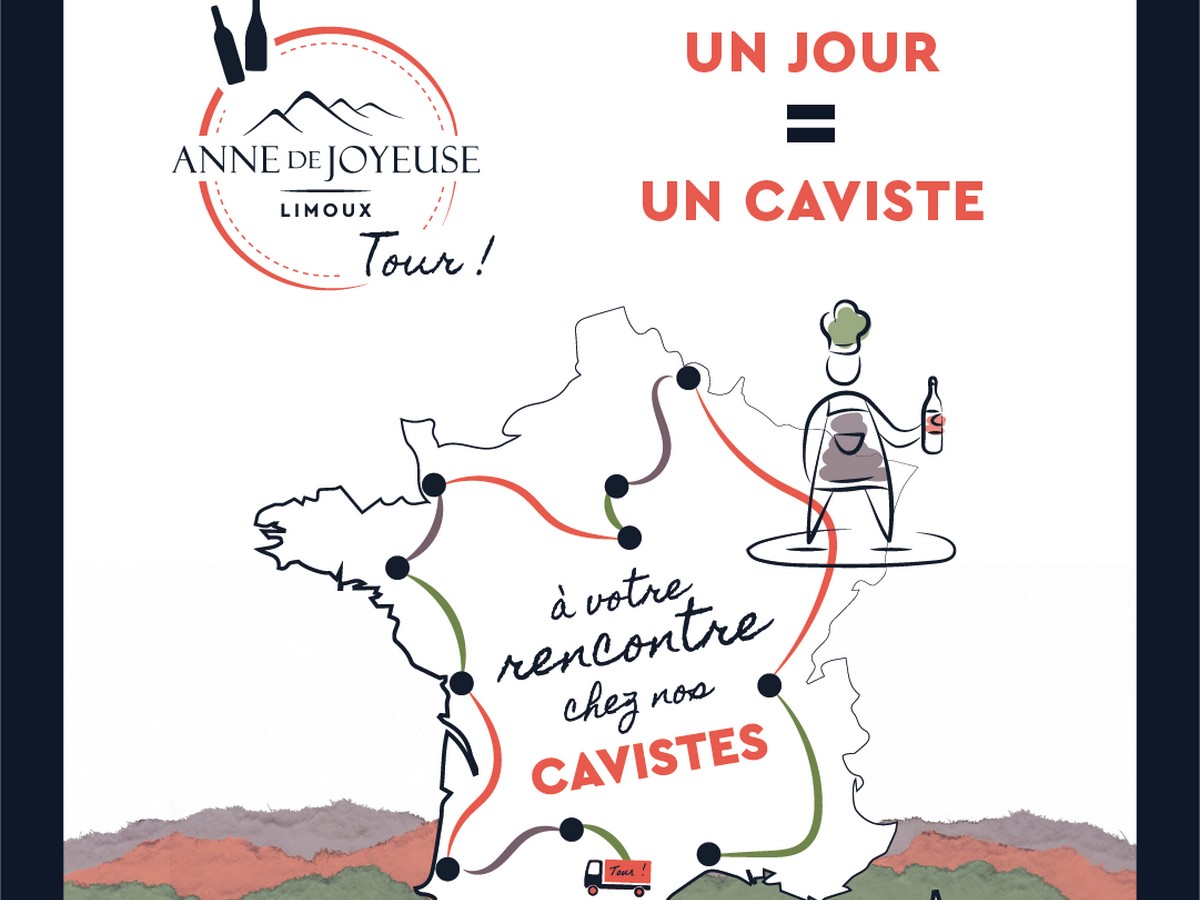 From June 9, 2021 to July 17, 2021
A bord d'un véhicule aménagé, Arnaud et Simon, membres de la cave Anne de Joyeuse, vont sillonner
la France entière du 11 juin au 17 juillet 2021.
Ils auront le plaisir de vous faire découvrir de façon originale et en respectant les règles sanitaires les vins de la région de Limoux avec au programme :
• Dégustations de vins avec un verre offert et identifié pour chaque participant
• Présentation du vignoble du piémont pyrénéen audois et de ses spécificités
• Présentation des cépages utilisés pour leurs IGP PAYS D'OC
• Des centaines de cadeaux.
Rendez-vous à tous les épicuriens pour une parenthèse de vie et de plaisir.
Opening
From January 4, 2021 to December 31, 2021
Prices
Bottle from : from 3,70€ to 29,90€
Payment
Credit card
Cash
Eurocard – Mastercard
Visa
Location
34 promenade du Tivoli
11300 LIMOUX
Lat. 43° 3′ 12.66″ – Lon. 2° 12′ 51.48″

Route & access