CAMPING-CAR PARK – AIRE DE FABREZAN LA PORTE DES CORBIÈRES
FABREZAN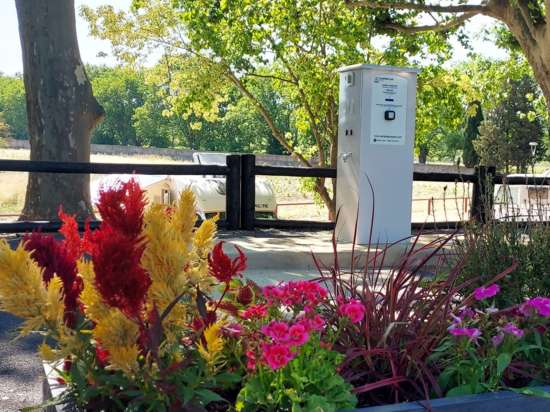 Description
Fabrezan is a small picturesque village, located in the Corbières, halfway between Carcassonne (35 km) and Narbonne (30 km). It is crossed by the Orbieu river and surrounded by wide avenues with magnificent hundred-year-old plane trees.
20 pitches with electricity.
Located at 300 m from the center of the village (café, restaurant, pharmacy, supermarket…).
A quiet and natural setting at the edge of the village.
Obligations / prohibitions :
– forbidden to tents and caravans,
– forbidden to vehicles of more than 9 m,
– fires and barbecues forbidden,
– secondary vehicle not allowed,
– closed fireplace barbecues allowed (gas).
Opening
From January 1, 2023 to December 31, 2023
Prices
Package : 9,60€
Package : 12,00€
Payment
Eurocard – Mastercard
Visa
Equipement & services
Service hubs
Drinking water
Electricity
Wastewater drainage
WiFi zone
Reviews
Location
28 avenue de l'ancienne gare
11200 FABREZAN
Lat. 43° 8′ 19.38″ – Lon. 2° 42′ 10.45″

Route & access