Visit the market halls early in the morning!
Your day begins here at Les Halles ! This Baltard-style Art Nouveau structure of glass and steel is the pride of the local people and THE place to visit in Narbonne.
Back in 1871, the city council was forced to take the decision to build an indoor market, due to lack of space at the vegetable market on Place aux Herbes (now called Place de l'Hôtel de Ville) which could no longer accommodate all the traders and had started causing problems for the flow of traffic.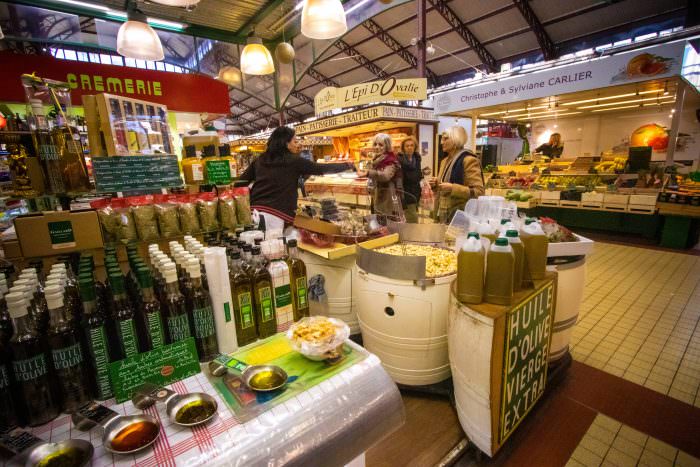 As soon as you enter, reds and greens amid a fragrant array of Mediterranean spices carry you off on a southern journey of friendly warmth and authenticity. The local produce and the stall-holders' smiles urge you to choose your country-style picnic .