Last update 24/11/2022
Avenue Pierre Curie
11800 TREBES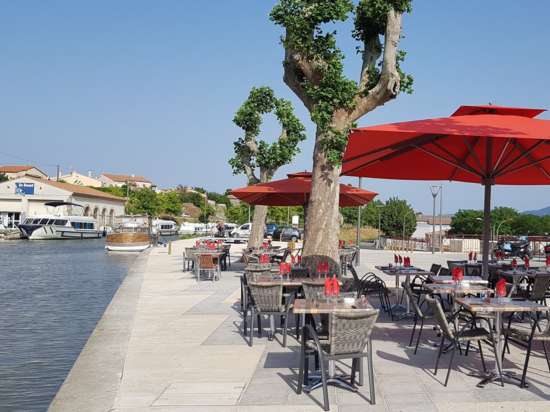 Description
The Canal marina welcomes pleasure boaters: free moorings, water available, electrical connection at the Boat, showers for €1 at the municipal campsite, public toilets/WC at the Maison des Associations.
Lots of restaurants and parking.
Barge rental base: Le Boat.
Bike rentals and the departure of the cruise ship "Le Cathare" every day from April to October.
From the Tourism Office, you can get to the Pont Vauban and the Pont de la Rode in 15 minutes on foot along the canal to the North, with the historic city-centre on your left.
The triple lock is located 500 m. away along the canal towpath in the direction of the old Mill (shops offering local products on the way); 4 km. away, explore Millepetit and Millegrand.
Reviews
Location
Avenue Pierre Curie
11800 TREBES
Lat. 43° 12′ 35.89″ – Lon. 2° 26′ 40.11″

Route & access