CHÂTEAU PIQUE-PERLOU
ROUBIA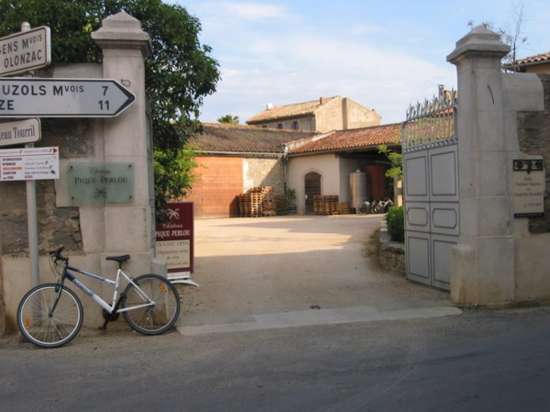 Description
Château Pique Perlou is located in a little municipality called Roubia, on the edge of the Canal du Midi.
In the middle of the Mediterranean back-country, between the sea and the mountains, Pique Perlou has a unique local "terroir", exceptional sunshine and a hot, dry climate.
The entire vineyard is set up on local "terroirs" made up mainly of clay-limestone and round pebbles where the typical grape varieties of Languedoc offer us their very best.
A broad range of wines will be offered to you in Minervois and Corbières in our wine-tasting cellar.
Spoken languages : English, Spanish

Payment
Credit card
Payment cards
Cheques and postal orders (F)
Cash
Eurocard – Mastercard
Visa
Location
12 avenue des écoles
11200 ROUBIA
Lat. 43° 14′ 50.25″ – Lon. 2° 47′ 59.53″

Route & access