ESPACE SCÉNOGRAPHIQUE – AUDE EN LIBERTÉ
NARBONNE
Last update 14/02/2023
68 avenue Général Leclerc
11100 NARBONNE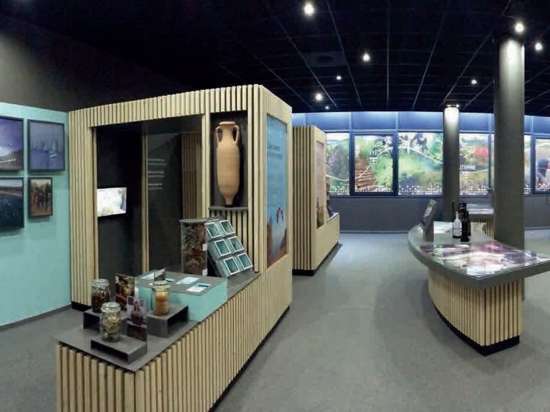 Description
"Freedom in Aude" (L'Aude en liberté ) is a real ode to the Aude department. It's an exhibition by the Federation of Independent Winegrowers at the heart of a modern, fun and interactive performance space.
Dedicated to the heritage and culture of the wine areas that are such a important feature, and to the assets of the region, it gives visitors an insight into the Aude department, a wine growing area that's full of character.
Located on the first floor of the Palais du Vin, it can be visited without advance booking. It shows the full diversity, focusing mainly on the winemaker's trade.
While you're there, don't miss the chance to stop at the "Vins du Palais", a famous wine merchant offering more than 900 different wines from the region's independent winemakers. And if you fancy matching wine with food to tickle your taste buds, then the starred chef Lionel Giraud will be happy to welcome you at "La Table Saint Crescent".
Spoken languages : English

Opening
From March 1, 2023 to December 31, 2023
Equipement & services
Location
68 avenue Général Leclerc
11100 NARBONNE
Lat. 43° 10′ 27.53″ – Lon. 2° 59′ 29.95″

Route & access