ÉCOLE DE VOILE LA NAUTIQUE
NARBONNE
Description
Labelled French Sailing School, water sports station (FFV member [French sailing federation]). Lessons and competitions. Ideal sailing area for beginners and advanced sportsmen. Equipment hire. Islands campaign. Fleet: optimist, dinghy, catamaran, windsurfing board, funboard, multi-person boats.
Tourism and Handicap Label. Cathar Country Label.
Spoken languages : English

News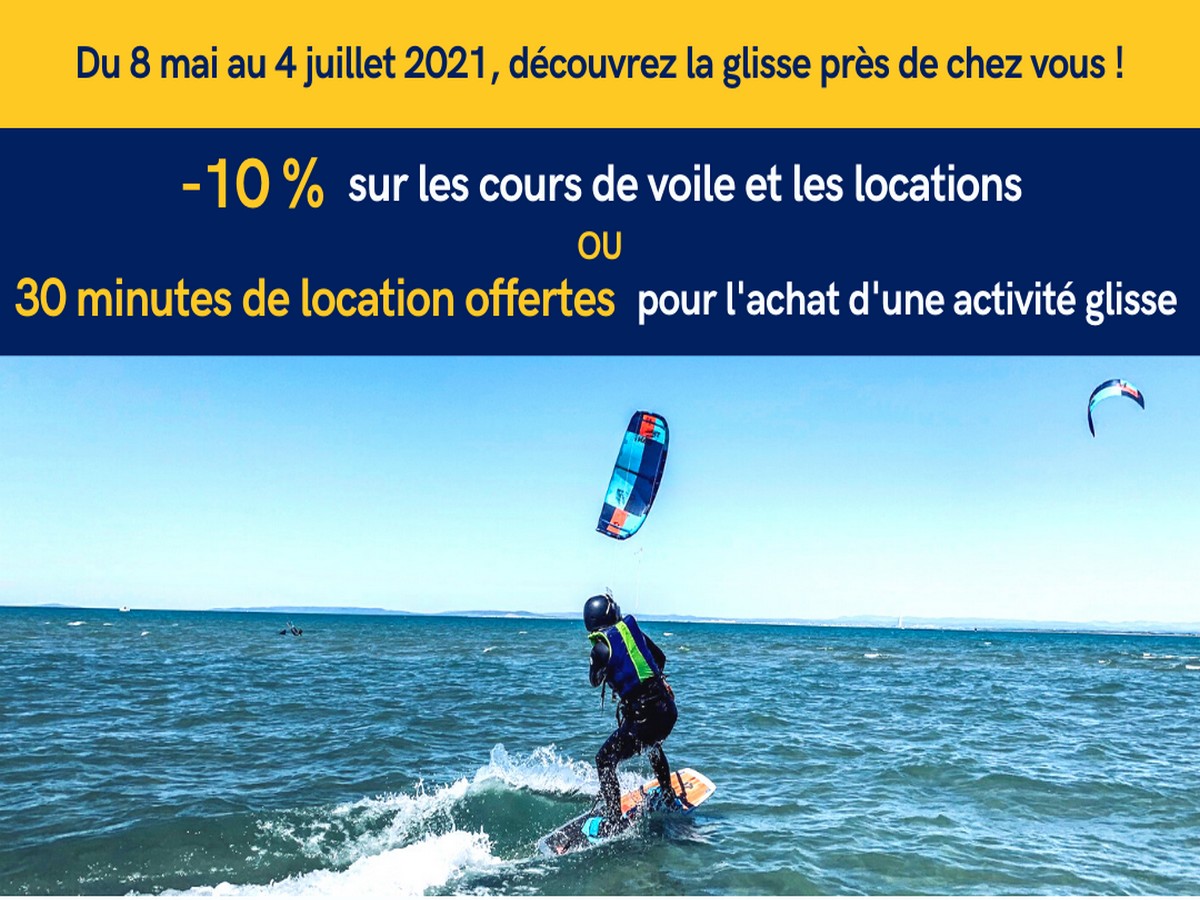 From May 8, 2021 to July 4, 2021
Les ailes de saison s'avèrent être idéales pour débuter la glisse en Occitanie.
Les mois de mai et de juin sont pleins de promesses pour les activités de pleine nature et les professionnels sont équipés et prêts à accueillir leurs clients ! Pour célébrer la reprise et attirer de nouveaux curieux sur les plans d'eau, du 8 mai au 4 juillet 2021, les centres nautiques Nautigliss proposent une réduction de 10% sur les tarifs des cours particuliers, des cours collectifs et des locations ou un supplément de 30 minutes en location après l'achat d'une activité glisse.
Opening
From January 1, 2021 to June 30, 2021
From July 1, 2021 to August 31, 2021
From September 1, 2021 to December 31, 2021
Prices
1 hour rate : from 10,00€ to 60,00€
2 hours rate : from 18,00€ to 100,00€
Half-day rate : from 20,00€ to 140,00€
Day rate : from 30,00€ to 200,00€
Week rate : from 263,00€ to 380,00€
Application rate : from 138,00€ to 200,00€
Payment
Credit card
Cheques and postal orders (F)
Holiday vouchers (F)
Cash
Money transfers
Reviews
Location
12 rue des Nauticards, Port La Nautique
11100 NARBONNE
Lat. 43° 8′ 31.37″ – Lon. 3° 0′ 33.67″

Route & access