CHÂTEAU PRIEURÉ BORDE ROUGE
LAGRASSE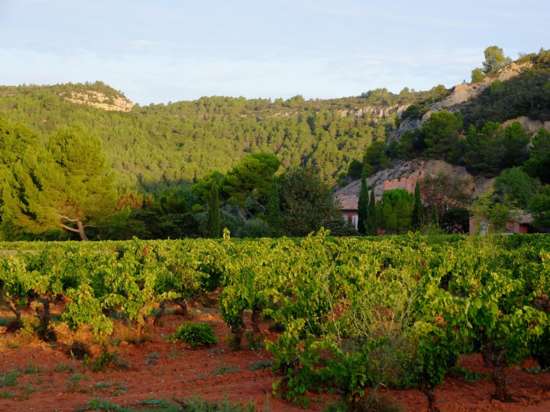 Description
The Prieuré Borde-Rouge vineyard boasts one of the region's most picturesque geographic locations.
It is a natural open-sky arena.
In the heart of this arena is the château and on the steep hills of Mont Villebersan the rows of grapevines take over the red land, forming an illuminated setting of the Château's buildings and its timeless charming turret.
White rocky ridge, ochre earth tones and century-old pines carved by the wind: it's an enchanting panorama that can be admired from afar when coming from the Route de Vins des Corbières.

Payment
Credit card
Payment cards
Cheques and postal orders (F)
Cash
Location
Route de Saint Pierre
11220 LAGRASSE
Lat. 43° 4′ 22.9″ – Lon. 2° 36′ 33″

Route & access