MONSIEUR AUTHIER ANDRE
ALZONNE
Description
The ACAMPO Association offers various themed activities which focus on and in the figurative sense, Aude heritage and that of its surroundings with presentations-slide shows-conferences:
About Aude:
* AUDE, the essentials: Aude essentials seen from above
* Castles of Aude seen from above: overview of villages & castles
On the Canal du Midi:
* Canaux du Midi seen from above: overview of the work of Pierre Paul RIQUET
* The Canal de Languedoc from top to bottom: The Canal des Deux Mers from above and on land
* Baron de Bonrepos and his channels: the Languedoc Canal supply system
* A pathway which works…but how does it work? : the Canal du Midi explained to pupils.

News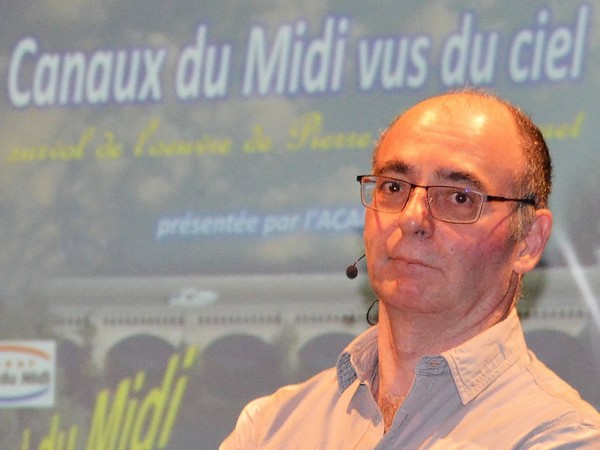 From May 8, 2021 to December 31, 2021
André Authier, appartient au réseau de guides et conférenciers du Pays Cathare, association adhérent au dispositif "Aude, Vacances Sereines".
Prices
1 hour rate : from 150,00€ to 200,00€
2 hours rate : from 200,00€ to 250,00€
Half-day rate : from 250,00€ to 300,00€
Day rate : from 300,00€ to 350,00€
Payment
Cheques and postal orders (F)
Cash
Postal money orders
Money transfers
Location
14 rue Prigonde
11170 ALZONNE
Lat. 43° 15′ 14.85″ – Lon. 2° 10′ 38.85″

Route & access