The day begins with a tour of the royal vessel of Peyrepertuse. Take to the heights, climbing to an elevation of 800 metres before plunging into the Middle Ages, just for a moment…
At lunchtime, you'll enjoy stopping off at the Auberge du Moulin. The menu features delicious dishes concocted from fresh seasonal ingredients, all enhanced by the best Corbières wines.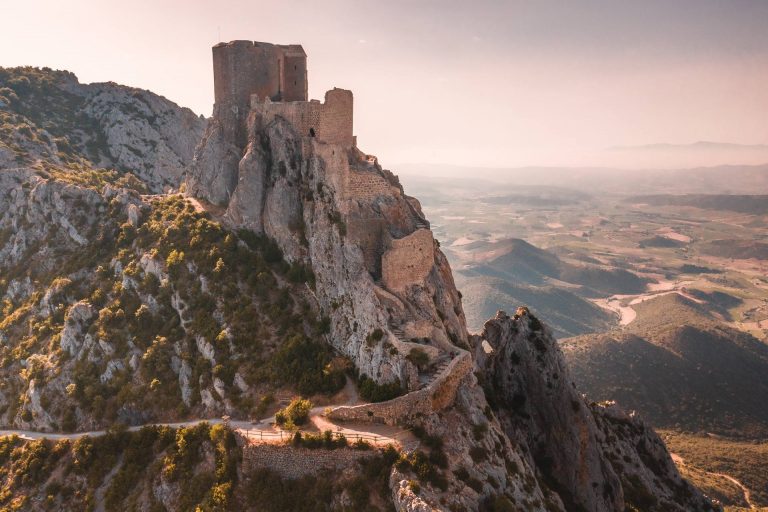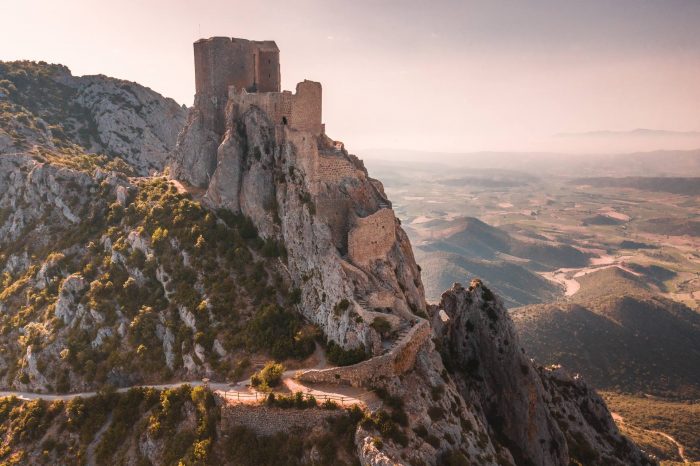 After lunch, you'll return to the summit, this time visiting Quéribus Castle. It's a tough climb, but it's worth it for the reward at the top! The landscape is exceptional from up here.
You'll continue walking off your meal amid the picturesque charm of the village of Cucugnan. When you get peckish, take a gourmet break at the Moulin d'Omer where the traditional bread and cakes are highly recommended!
In the evening, kick off your walking shoes and rest your legs under the table, before enjoying a good night's sleep at the Auberge de Cucugnan. Warm and friendly welcome guaranteed!